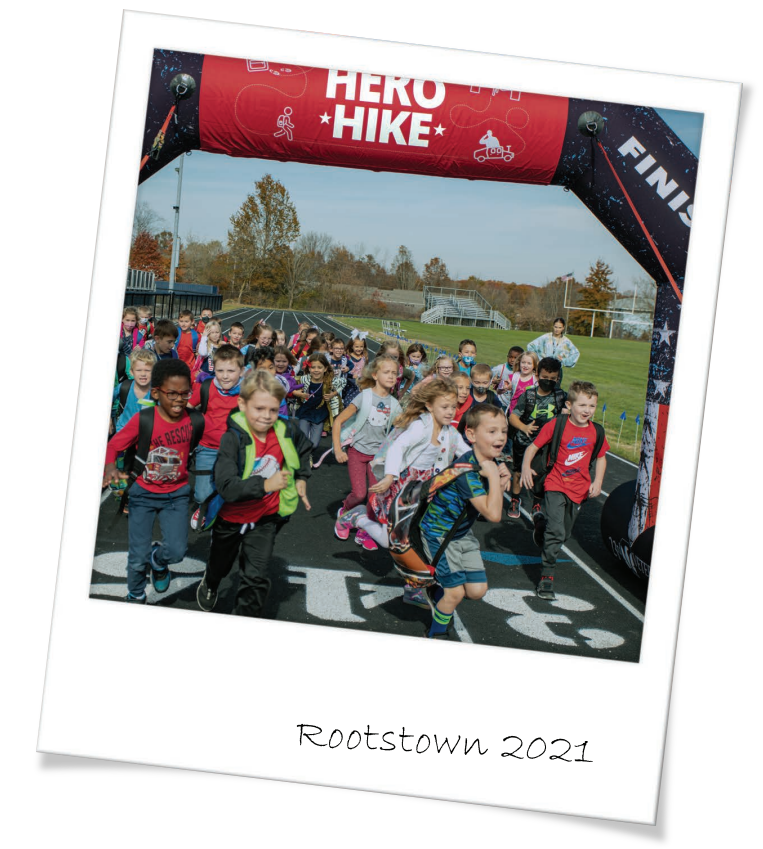 MILITARY-STYLE EVENT FOR KIDS
Bring food to school in your backpack and be prepared to carry it for up to one mile! When you cross the finish line, your backpack is weighed and the food donated to locals in need.
Click below to find your teacher's name and donate to that class.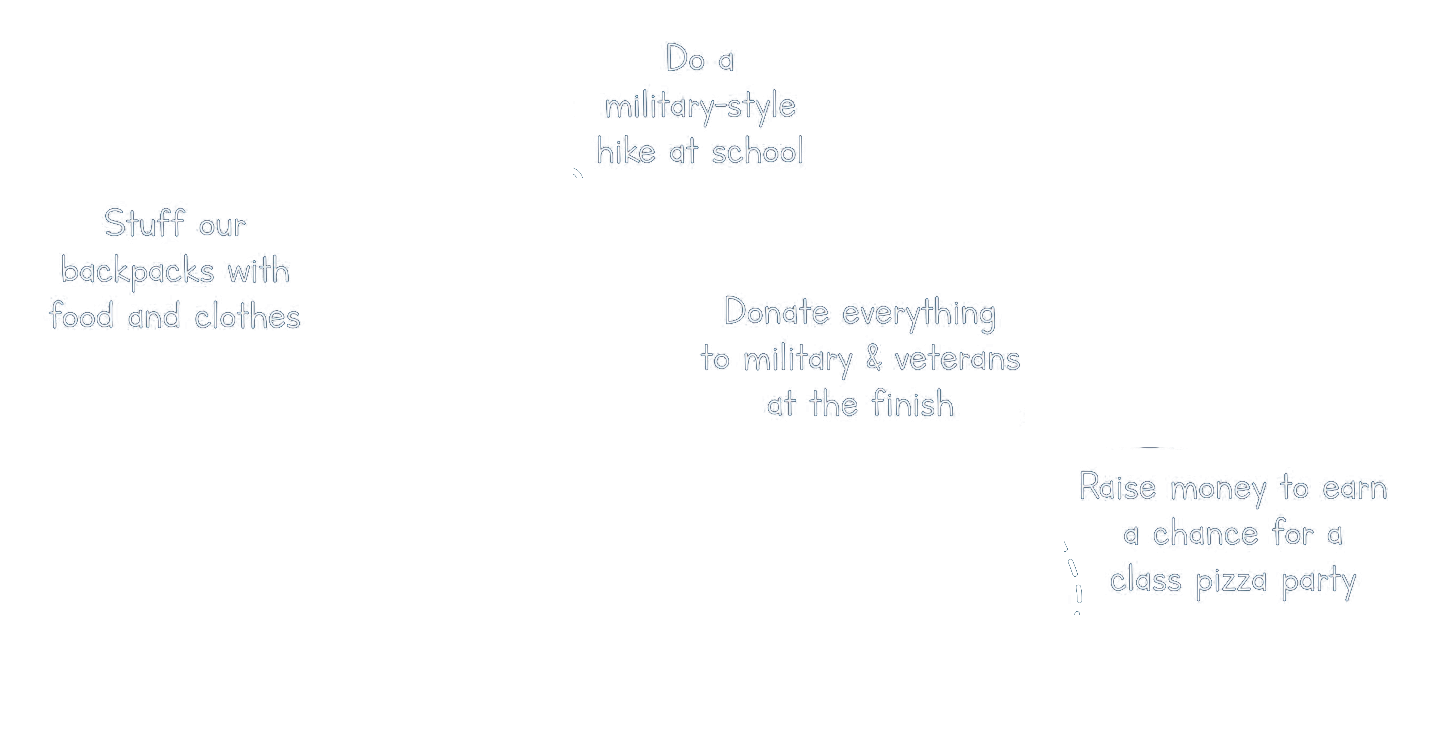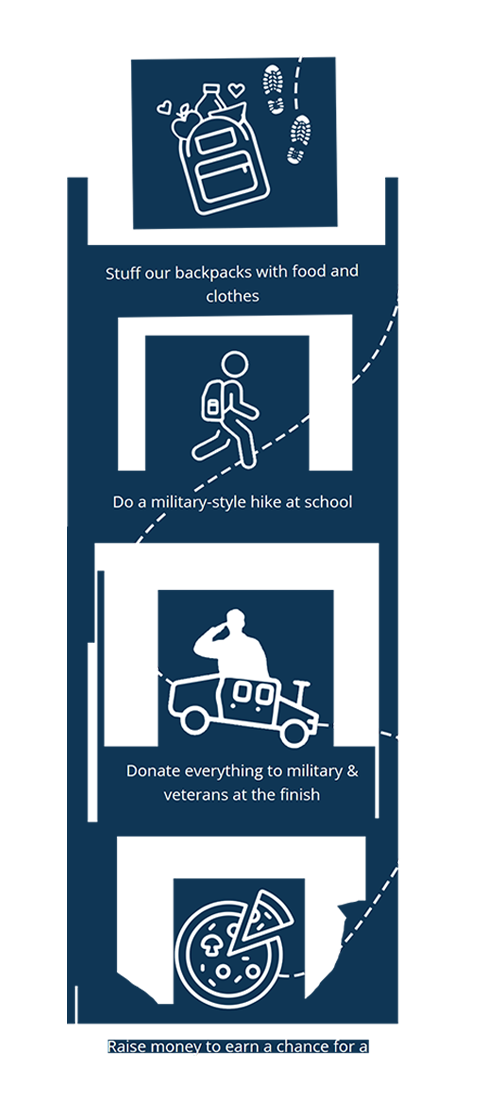 Your class competes in raising money to help veterans living with trauma. The top fundraising class gets a fun award, such as a pizza party at school!
23rd Veteran helps organize the Hero Hike, and 100% of the donations go to the charity.
Click below to see how these donations impact our veterans.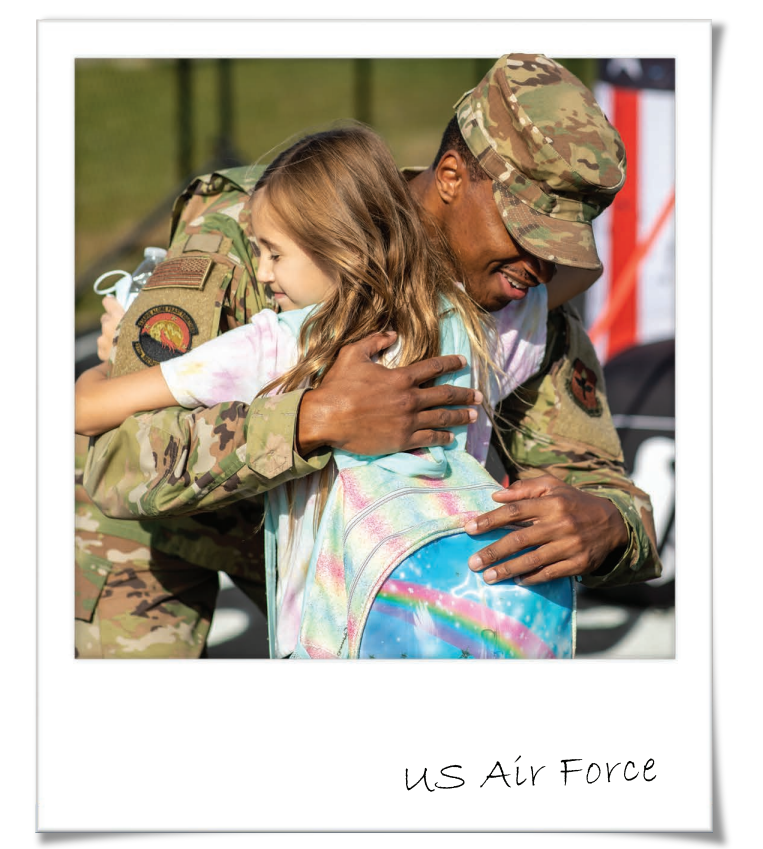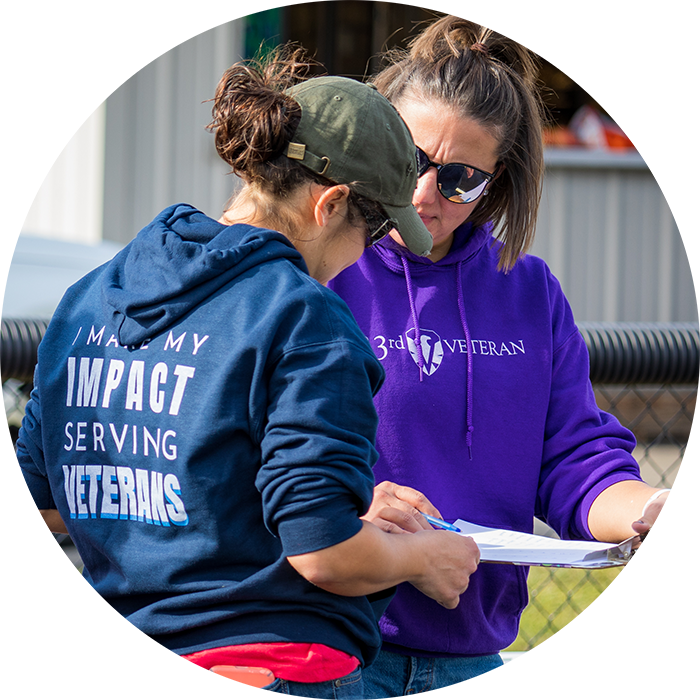 If you believe in teaching children the importance of supporting our military members and returning a gift for their sacrifice, we would love to guide you in organizing a Hero Hike for your school. Hero Hikes are most often organized by a motivated teacher, faculty member, or parent. Click below for more information.