Provide happier, healthier lives
for veterans living with trauma.
Ten years after serving in combat our founder returned to hope and happiness. Seeing many of his Marine Corps brothers continue that struggle, he vowed to grow an organization that could give them a chance to earn their happiness.
Personal trainers, positive psychologists, and military personnel collectively created the 23V Recon Playbook. A unique 14-week full-exposure and holistic approach to removing the negative effects of trauma. Based on self-reported data, this is one of the most effective programs developed for military and veterans who've experienced trauma.
100% of graduates have reported living a happier and higher quality of life. Many graduates have returned to the workforce, healthier family lives, and stronger contributors to their community.
Give U.S. veterans a future of hope,
opportunity, community, and inner peace.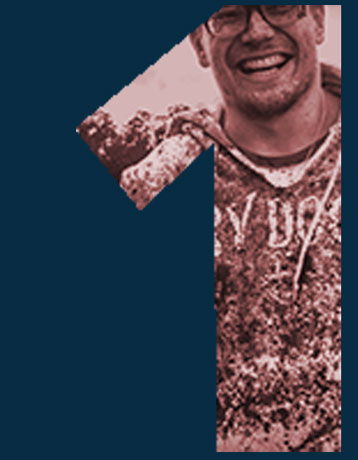 Gratitude
Often voice something you are grateful for. Studies have proven that a focus on what we are grateful for leads to optimism and happiness. Talking about what we are grateful for is a simple lifestyle practice that allows us to enjoy all the moments in life. When exercising gratitude on a daily basis, those brain connections grow stronger allowing us to unwillingly find the positives in situations that used to draw only negatives.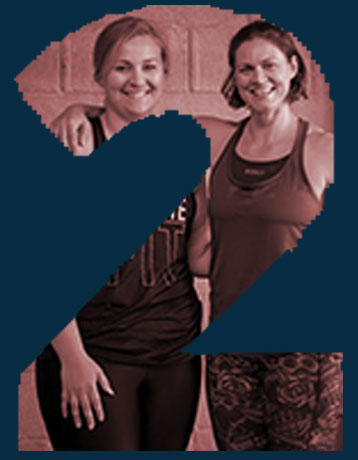 Compassion
Show others you care, especially those who need it most. Struggling veterans can be difficult work with. They are often frustrated with life and direct that anger to those trying to help. We remain compassionate to everyone, even in the face of cruelty. It's only through your leadership by example that a frustrated veteran will learn 23rd Veteran is a place they are accepted, and place we welcome negative thoughts by truly listening to and understanding concerns with composure and
compassion. Allowing that veteran to accept us is our only hope at giving them a life they want to live.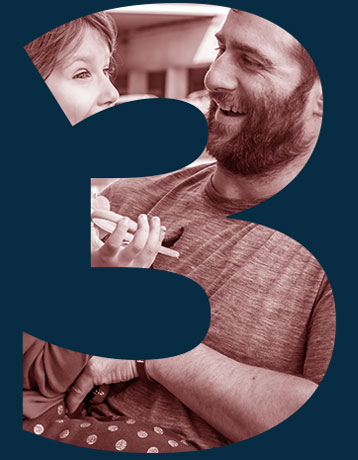 Authenticity
Be honest, even when it's scary. Most military and veterans don't trust people they didn't serve with. Being less than authentic can permanently damage a veterans trust with our organization, preventing them from receiving the help we work so hard to provide. Here we welcome fears and failures and encourage you to share yours right along with sharing your successes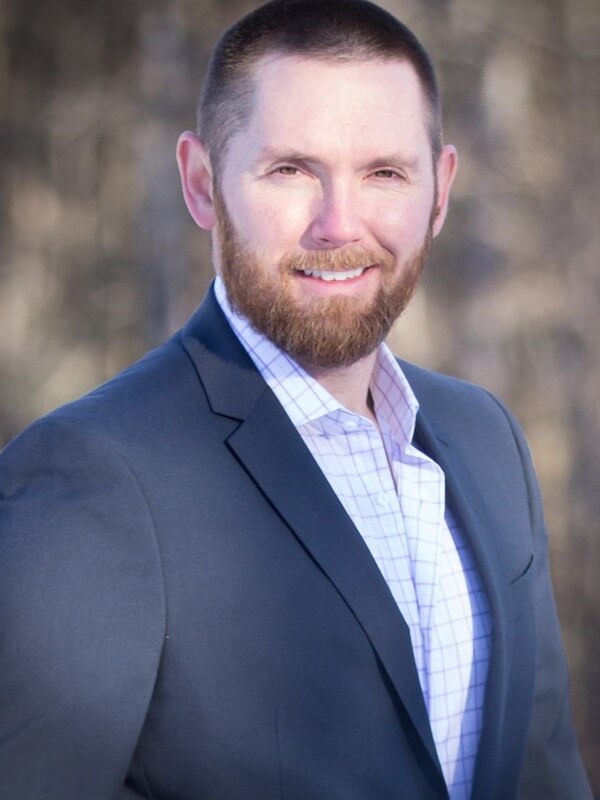 Mike Waldron
Executive Director
Mike served in time of peace for 3 years of training in preparation for possible combat. In 2001 Mike spent 6 months in the Pacific Ocean where he experienced building schools for children in Indonesia, training on islands of Japan, and preparing for non-lethal extraction of a U.S. Ambassador.
In 2002 Mike was meritoriously promoted for his dedication and duties as a Marine. Afterward, he deployed to Kuwait as a show of force leading to Operation Iraqi Freedom. He spent two months living in a hole he and his team dug in the desert, waiting for President George W. Bush to "declared war". Mike and his unit were the first to cross the border into Iraq, spending his 21st birthday securing enemy prisoners of war near Al-Bashara. He returned from Iraq after 8 months overseas and was honorably discharged into civilian life.
Following the Marine Corps, Mike obtained a Bachelor's Degree in Business, Managed Federal Buildings and U.S. Courthouses throughout the Midwest. Once he began to re-discover happiness, Mike returned to Purdue to learn Entrepreneurship through EBV, and created his life purpose in serving other veterans.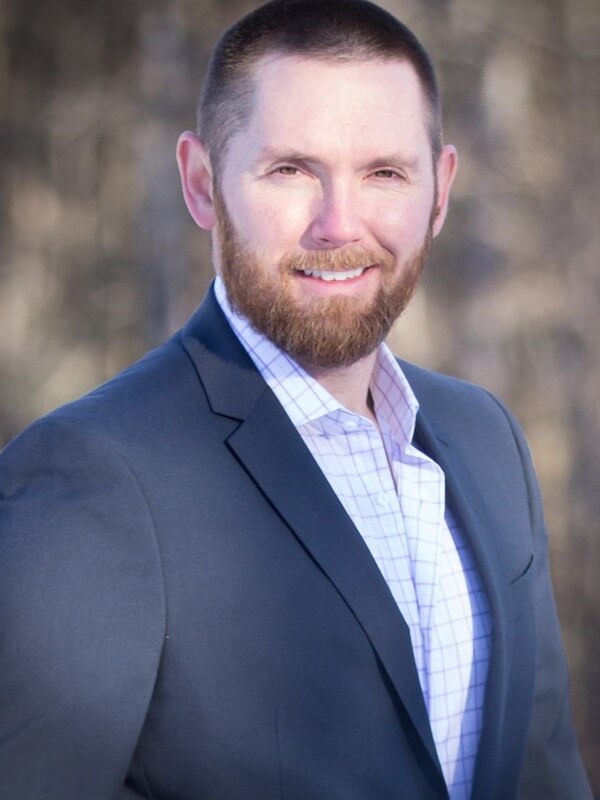 Brittney Becker
Special Events Manager
Brittney Becker came to 23rd Veteran with seven years of non-profit event and development experience. Brittney grew up in Wichita, Kansas and recognized her love for details and events from an early age. She attended college at Texas A&M University and graduated with a B.A. in Communication and a minor in Business. After graduation, she was an Event Planner at the Alamodome. Searching for a deeper sense of purpose in her work, she became a Development Manager for Juvenile Diabetes Research Foundation (JDRF) where she got to plan and execute galas and walks that raised millions of dollars for the organization.
Brittney married her husband Kyle in November 2013. Kyle is a Captain in the Army and has the privilege of being the official "high-five guy" at our Nearly Naked Ruck March finish lines.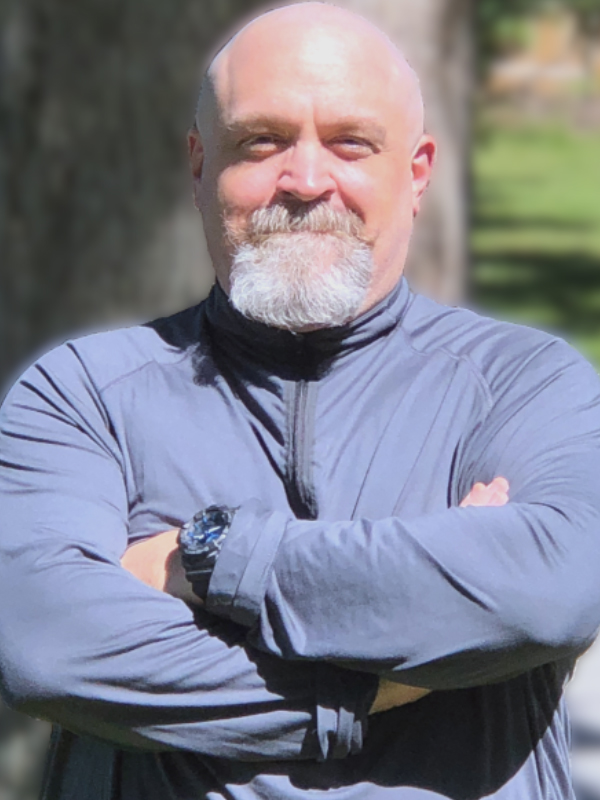 Matthew D. Rosky
Programs Manager
Matt comes to 23rd Veteran after 18 years with the North Carolina Outward Bound School. In his time at NCOBS Matt was a student, Logistics Coordinator, Warehouse Manager, Student Services Representative and Veterans Program Manager. During his 10 years managing this program he helped over 1500 veterans prepare for and complete veteran tailored outdoor expeditions in North Carolina and Florida.
Matt met Mike Waldron when Mike attended an NCOBS veterans course in 2015. He partnered with Mike utilizing NCOBS to provide outdoor wellness adventures that have been the first phase of the 23V RECON Program.
Matt's passion for working with the veterans community is rooted in the experience of losing his brother Mike, a Marine, to suicide in 1998. He is committed to working to ensure that every veteran has a smooth transition and lives a happy and healthy life.
Matt attended the University of Pittsburgh and Duquesne University. He holds degrees in Political Science (BA) and Multimedia Technology (MS). He lives in Hendersonville, NC with his wife Kelly, Great Pyrenees Pup Chief and Ninja Cat Tucker.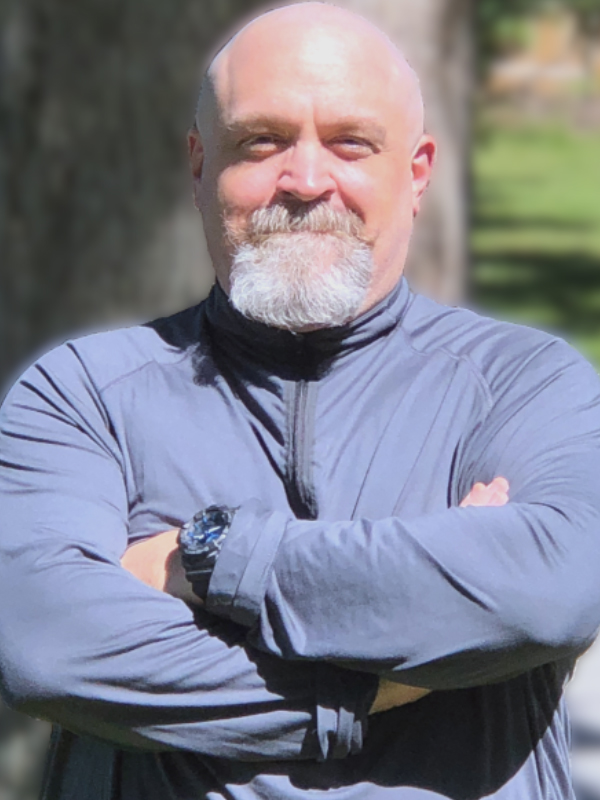 Jess Natus
CPA & Grant Writer
Jess comes to 23rd Veteran with eight years of experience in public accounting, most recently as a Manager with a focus on non-profits. Jess attended the University of Minnesota-Duluth and graduated with a Bachelor of Accounting degree, a minor in Psychology and is a Certified Public Accountant.
In early 2018, Jess saw a group of people in long underwear and shorts carrying packs on the Lakewalk along Lake Superior. Intrigued, she discovered it was the Nearly Naked Ruck March put on by 23rd Veteran. Fast forward a few years she finds that same organization was looking for civilian volunteers for Group 8 of its 23V RECON Program and she signed up. Seeing the program first hand was so impactful it led to a career change! She looks forward to her career with 23rd Veteran.
Jess lives near 23rd Veteran's headquarters in Duluth, MN with her husband TJ, and dog Winston.
Tom Nathe
Chairman, Board of Directors
Tom Nathe is a graduate of North Dakota State University and grew up in Central Minnesota.
Tom was introduced to 23rd Veteran by means of a Nearly Naked Ruck March flyer. Intrigued by the flyer, Tom spent many hours learning about 23rd Veteran on their website. Inspired to make a difference, he became a civilian volunteer for the 23V Recon program in Minneapolis. After meeting Mike Waldron, Tom was invited to be the first civilian to attend week one of the Recon curriculum in North Carolina in October of 2018. Tom's time in North Carolina was so beneficial to the Recon program, it opened the door for civilians to attend week one of future Recon programs.
Tom's wife served in the Air Force and was deployed to Saudi Arabia during Operation Desert Shield/Storm. Between Tom and his wife, their family trees include service in Desert Storm, Vietnam, Korea, WWII, WWI, the Civil War, and the Revolutionary War. Tom is inspired to give back to, and to be there for today's Veterans. The following quote sums up his feelings toward our Veterans…
"Only two defining forces have ever volunteered to die for you; Jesus Christ and the American Soldier. One died for your soul, the other for your Freedom" – author unknown."
Zac Stanley
Treasurer, Board of Directors
Zac was introduced to 23rd Veteran in 2019. The passion of those involved with 23rd Veteran is evident from the first moment you speak with them, and Zac feels fortunate to be able to serve a great organization and most importantly fellow veterans.
Zac Stanley is an Advisor at UBS Financial Services. He began his career at UBS focused on helping other Advisors implement financial planning with their top clients. He has taken those lessons learned and implemented them into his own practice with the Hardy Wealth Partners. Zac graduated from Malone University with a bachelor in Computer Science, and has earned the designations of Certified Financial Planner ™ (CFP®) and Accredited Wealth Management Advisor (AWMA). Prior to joining UBS, Zac Spent 10 years serving in the United States Marine Corps. Zac stays involved with his community by serving in various roles with organizations such as Cleveland Sight Center, Malone University, and mentoring local college students through the College Now Program.
Zac lives in Copley, Ohio with his wife Beth and three boys; Liam, Colin, and Luke. He stays active by chasing the boys around whatever ball field or court is in season at that time.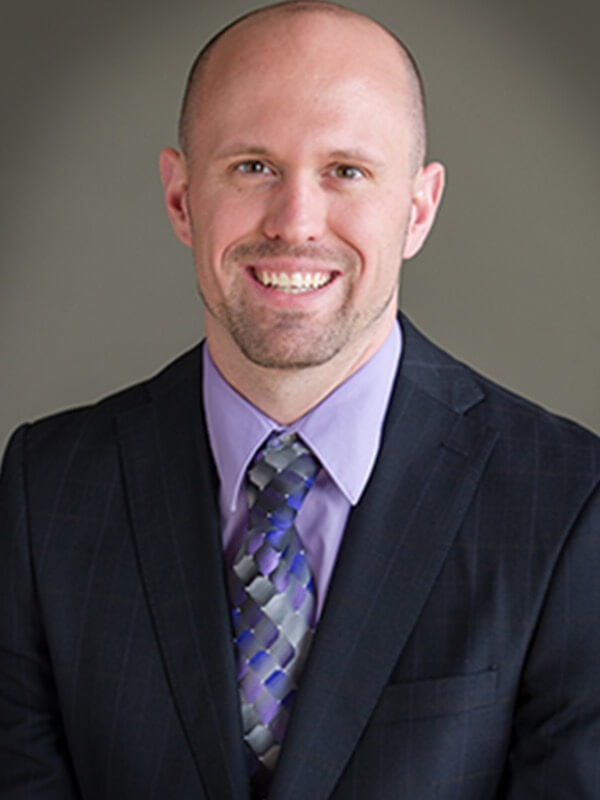 Nathan Helder
Secretary, Board of Directors
Nathan Helder is the Manager of Operational Technology at ALLETE, where he is responsible for leading the teams that support the various operational and control networks across ALLETE's subsidiaries, including ALLETE Clean Energies, Minnesota Power, and Superior Water, Light & Power. Nathan joined ALLETE as an intern in 2001 and has a background in application programming, enterprise integration, systems administration, and compliance. He grew up in the small country town of Mantorville, MN and moved to Duluth in 1998 to attend the University of Minnesota, Duluth, where he received Bachelor's degrees in Computer Science and Psychology in 2003. Nathan later attended the College of St. Scholastica where he earned Master's degrees in Management and Business Administration in 2016. He has a wife, Joanna, and two children, Xaria and Torin.
Nathan was introduced to 23rd Veteran while participating in the Leadership Duluth class of 2016-2017, where Mike Waldron was also a participant and gave a presentation on the 23V Recon program. Compelled by the notion of helping veterans to lead more successful lives, Nathan participated on the planning committee for the 2nd annual Nearly Naked Ruck March and later joined 23rd Veteran's board of directors. Nathan believes strongly in the vision for 23rd Veteran and is honored to help contribute towards its continued success.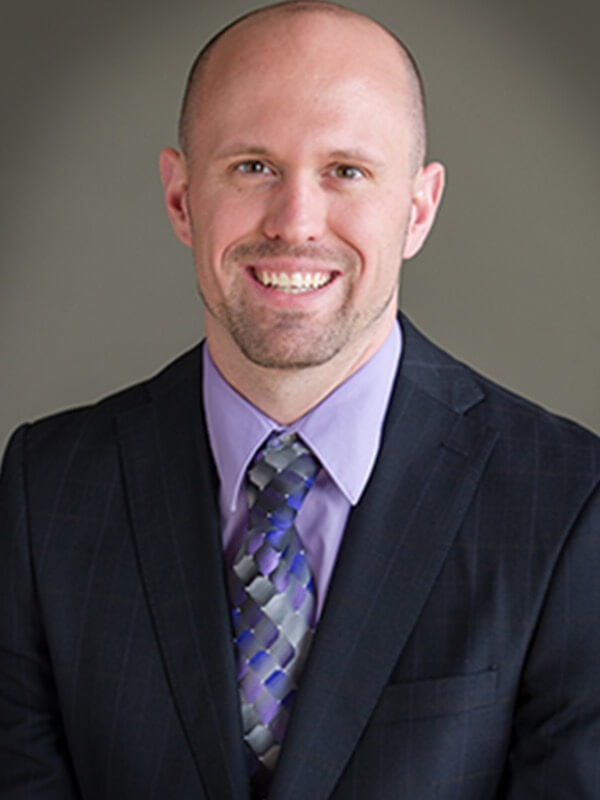 Brian Krusz
Board of Directors
Brian was attracted to 23rd Veteran after meeting Founder Mike Waldron at a Veteran Edge Conference. After hearing Mike's journey and his vision for 23rd Veteran, he was hooked and eager to get involved. Brian is honored and blessed to be part of such an amazing, life-changing organization.
Brian Krusz is the Co-Founder of Sgt. Clean's Car Wash with multiple locations throughout Northeast Ohio. With over a decade thriving as an entrepreneur, Brian's passion for business, love for people, infectious attitude and eagerness to help others succeed, has allowed him and his team to blossom. Brian, a Marine Corps Veteran of eight years and former Executive Recruiter, has a Business Management degree from Kent State University. Brian serves his community as an active Strongsville Rotarian, volunteer for the Strongsville School District and as a board member with COSE, Small Business Council.
Brian resides in Strongsville, Ohio with his wife Melissa and two energetic boys, Ethan and Griffin. Brian loves golf, hockey, tennis and all things Cleveland.